The only legit way, you can do this, is by
Affiliate Sign Up
| WITH A CLICKBAIT TRICK!
https://www.tubebuddy.com/affiliates/signup
Everyone starts as a Standard Affiliate. You can become a VIP Affiliate after getting 50 people to install TubeBuddy (just install, they don't have to purchase) and a Super Affiliate after getting 250 people to install.
Make a fake video on YouTube with a title like this…
TubeBuddy Legends for FREE | Link in the Description for First 50 New Members Only! Hurry!
People will intend to click on such YouTube clickbait titles and you will see many people getting registered from your Affiliate Code Sign Up Link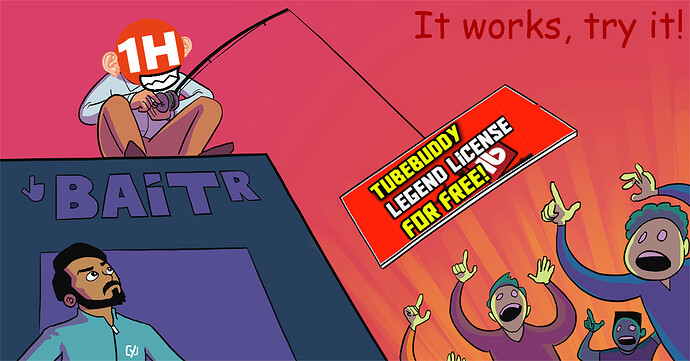 Also, if you are wondering… HOW? Yes, "IT IS" really very easy to spread fake clickbait YouTube videos with the help of our beloved Social Media platforms, Telegram & WhatsApp groups.
Just use your tactics to spread the word out!
As many people are already looking for TubeBuddy legend.
I bet, even if you manage to get a 1000 views on your fake spread video, you will get more than 30% sum of installs via your Affiliate Code Sign Up Link, by that you will get a free upgrade from TubeBuddy legally!
For example, take a look at this guy! Make a video like this!